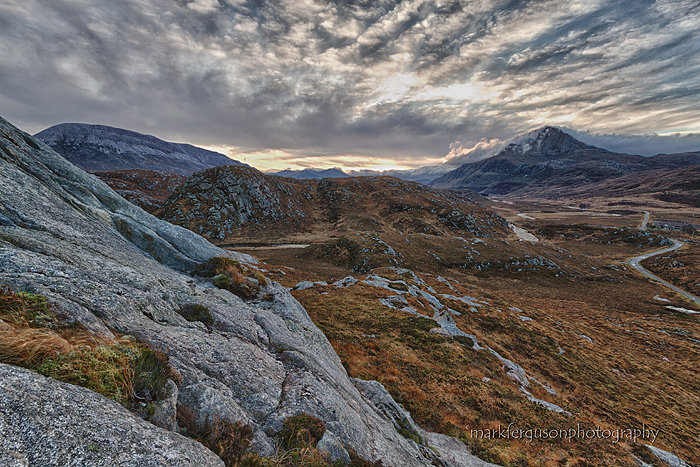 Rocky rugged landscape of Sutherland. Mountains Arkle and Ben Stack can be seen in the distance. On the right is the single track road from Laxford Bridge to Lairg.
Image Date November 2014
Location: Sutherland, near Laxford Bridge
Purchase mounted and framed prints online Under development. Please contact me for prints.