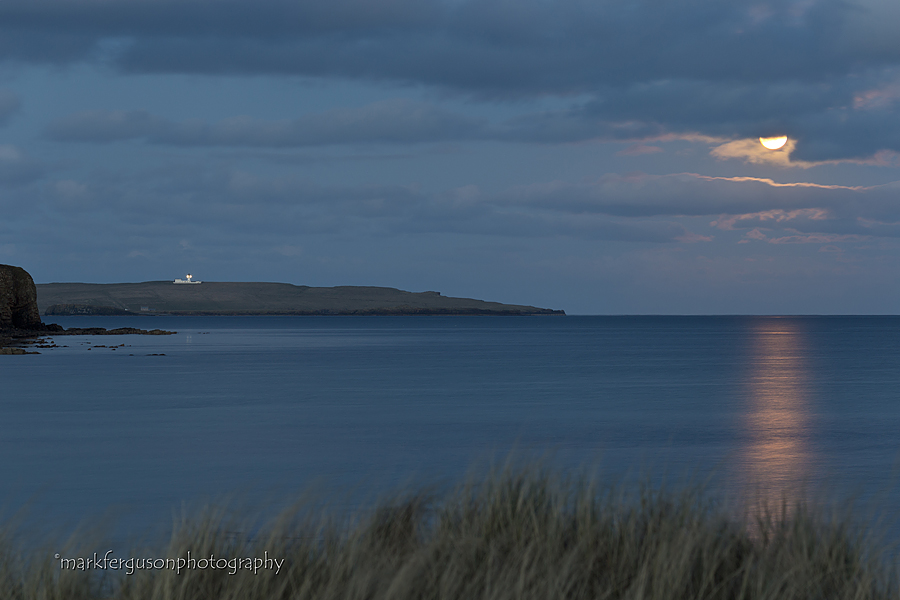 In April the full moon rises to the south east. I wanted to show the complete island of Copinsay with a rising full moon but the aspect wasn't quite right. Nontheless I'm content with the moody feel and like the balance the 2 light source bring to the image.
Image Date April 2016
Location: East Mainland, Deerness, Dingieshowe
Purchase mounted and framed prints online Under development. Please contact me for prints.