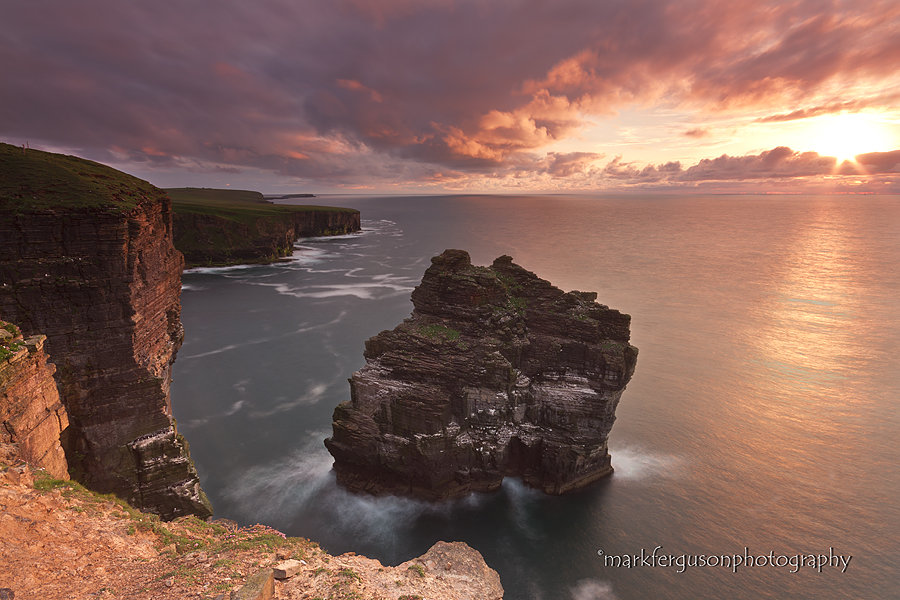 View from Costa Head looking along the north coast of Orkney Mainland. Standard rock stack in the foreground and Brough of Birsay in the distance. Image taken at 10pm one July evening.
Image Date July 2015
Location: Mainland, Costa Head
Purchase mounted and framed prints online Under development. Please contact me for prints.